GOLF
Designed by William Bell, renowned golf course architect, and host to USGA Qualifiers from 2004-2013, South Hills Country Club's beautifully designed course is the very definition of a world class golfing experience. The rolling terrain at South Hills sets the stage for a challenging round of golf, requiring more than a solid drive to score well on this course. Our tree and bunker lined fairways and meticulously maintained, sloping putting surfaces force golfers to choose shots wisely, providing both a challenging and rewarding round of golf. With leagues for men, ladies, seniors, a junior golf team, and more, you'll never run out of reasons to get on the course.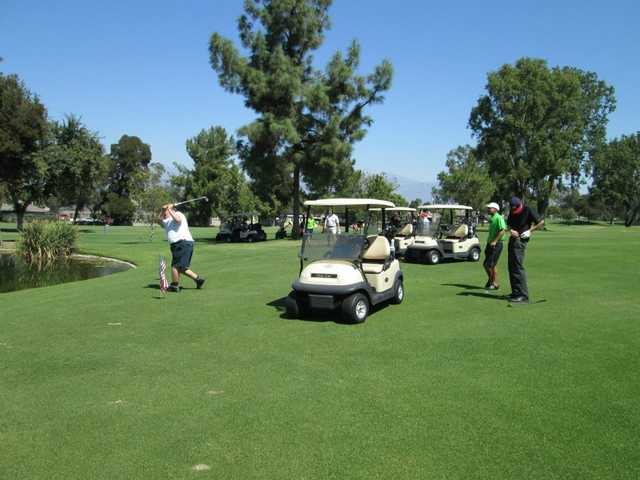 Men's Golf
The men of South Hills take every opportunity they can to get on the course. From match-play events and Holiday scrambles to Men's Member Guest and Club Championship tournaments, our men's golf events provide opportunities for players of all skill levels to compete. Whether entertaining business clients or escaping the stress of the workday, there's no better place to do so than on the course at South Hills.
Women's Golf
At South Hills Country Club, golf isn't just a man's game. With many active lady golfers at all skill levels, this is a great place to be introduced to the game, or to meet other women who enjoy golf as much as you do. The women of South Hills take part in a variety of golfing activities, from competitive match-play to the more social weekly leagues, there's something for everyone from beginner to seasoned pro. The ladies at South Hills turn a simple game of golf into the foundation for lifelong friendships.
Junior Golf
Your child doesn't have to aspire to be the next PGA or LPGA Tour star to take part and enjoy the great game of golf. The Junior Golf Program at South Hills Country Club emphasizes the "fun" in learning the fundamentals of golf. For the Junior golfers who want to put their skills to the test, our Junior Golf Team is a great opportunity for kids to participate and hone their skills in match-play events.