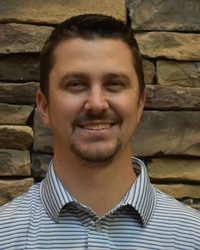 Chris Frame, Director of Golf
In 1998, a senior in high school, I was hired part time with South Hills Country Club as a golf cart attendant.   During this time, I came to realize the Country Club environment was very appealing to me as the people I interacted with made it enjoyable to go to work every day.  While continuing my education at Citrus College I made the decision to enter into the PGA program and pursue my love of the game of golf.  In 2000, I was fortunate enough to be promoted as an assistant in the Golf Shop which gave me the opportunity to further my career in the golf industry. 
After earning my PGA Membership in 2006, five years later, I accepted the challenge of being a Head Golf Professional at Candlewood Country Club in Whittier where I worked for five years.  In 2016, I accepted the role of Head Golf Professional at Red Hill Country Club in Rancho Cucamonga. 
I have thoroughly enjoyed both experiences away from South Hills, but my family and I are really excited about my return 'home'.
On a personal note, my wife Nichole and I have been happily married for 15 years, this October.  We met each other while both working at South Hills Country Club. We were even married in the rose garden in 2004.  We have three boys; Aaron (16), Nicklas (10) and Nolan (3) and we are having a blast!  Parenting is hard work, but worth every minute!  We currently live just a mile away from the Club in our first house we purchased 10 years ago.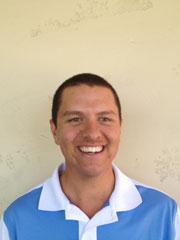 Kyle Mendoza, Golf Professional
Kyle was born and raised right here in West Covina, California. His career in golf started at the tender age of four. He was a product of both Southern California junior golf as well as Texas State junior golf. Kyle attended and played golf at Covina High School and Citrus College. Kyle's first golf professional position was at Candlewood Country Club in Whittier, California. From there he came to South Hills Country Club, where he previously worked for 4 years as an outside service member. Kyle was married in 2009 to his high school sweetheart Chelsea. In March of 2011, they welcomed their first born child Kennedy into the world. Kyle is currently enrolled in the PGA Apprentice program working his way towards PGA membership.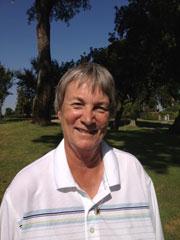 Julie Lynd, Golf Professional
Julie started playing golf at age 11. She has played in 2 Womens US Opens and in an LPGA Championship. Julie has been a class A LPGA member since 1996. She was the first LPGA professional at Industry Hills and has been at South Hills Country Club for 11 years. She teaches all ages both male and female and does not attempt to reinvent the wheel.